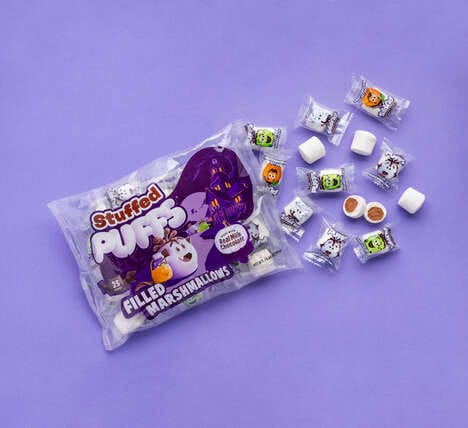 Marshmallows are usually packaged loose in large bags but Stuffed Puffs is shaking things up this Halloween season by introducing single-serve chocolate-filled marshmallows. At a time when people still want to indulge a sweet tooth, share treats with others and do so in a safe and hygienic way, this solution helps to make sure that everyone can enjoy a marshmallow treat.
A whole bag contains 25 individually wrapped Classic Milk Chocolate Stuffed Puffs that are fit for the fall season, as they are decorated with dressed-up marshmallow characters based on classic Halloween monsters.
To introduce the fun new treats for 2020's unique Halloween celebrations, Stuffed Puffs is partnering with music producer, artist and DJ Marshmello to give away autographed Marshmello helmets and Stuffed Puffs Halloween bags.
Image Credit: Stuffed Puffs