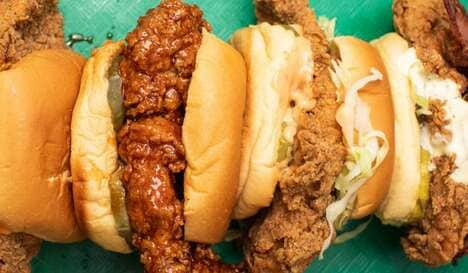 In one of the most exciting announcements to date, Fuku has announced the debut of a new Spicy Fried Chicken Sandwich.
Fuku is a fried chicken joint created by chef David Chang. The chain was originally built around a delicious thigh meat spicy fried chicken sandwich created by Chang himself. However, now the chain's menu is getting an update thanks to Fuku's Executive Chef Stephanie Abrams, who has spent the past 12 months perfecting a new recipe. The new recipe uses chicken breast instead of chicken thighs and is described as a "bigger, crispier, spicier, and saucier sandwich for Fuku's customers to fall in love with." These flavors come from the fresh habanero puree, which the chicken breast is brined in for 24 hours, and the Fuku mayo and pickles added to the sandwich.
The new all-white meat Spicy Fried Chicken Sandwich will be available at all Fuku locations as of Thursday, October 8.
Image Credit: Fuku