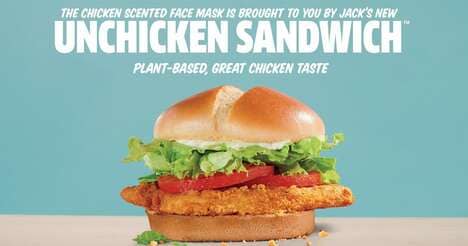 In an effort to widen its appeal among a growing consumer base that's keen on affordable plant-based alternatives, Jack in the Box announced that it would be testing its own variation of chicken alternative, called the 'Unchicken' sandwich.
Instead of chicken, the sandwich is made with a fully plant-based filet that comes from Raised & Rooted, a company that specializes in flavorful protein alternatives that are suitable for vegetarian and vegan consumers. The filet is topped with lettuce, tomato, and mayonnaise, and held together with a bun. The sandwich is also available in both classic and spicy varieties.
The QSR chain plans to test the new menu offering for a limited time in two areas: Reno, Nevada, and Monterey, California.
Image Credit: Jack in the Box