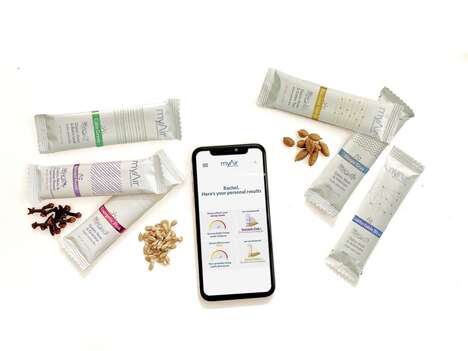 myAir makes personalized plant-based nutrition bars that are packed with "a research-backed botanical blend designed to deliver a specific stress-release effect." These proprietary herbal extract blends come from deep profiling machine learning technology and are highly customized to suit consumers' unique needs.
Rachel Yarcony, founder and Co-CEO of myAir, was inspired to create a "food for mood" that could offer a natural way to manage stress and the nutrition bars recognize that different people experience different stress symptoms.myAir's online questionnaire considers an individual's cognitive and physiological response to stress, helping to usher in the next generation of personalized nutrition.
The plant-based bars are powered by ingredients like dates, nuts, flowers and leaves, which come together to form flavors like Calm Green and Relaxed Purple.
Image Credit: myAir